Walter – Executive Coaching & Consulting  offers customized corporate and private solutions in regard to Career Advice.
Career Advice is usually conducted in 1 on 1 sessions (via Skype, phone or in person). Career Advice goes beyond Career Coaching solely because you will have a consultant by your side who will work "as the expert" for and with you. A consultant who might diagnose potential issues, prescribe action steps and sometimes even implement solutions for you.
Career Advice is for anyone who would like to plan, change or focus on his/her career. If you feel you are in a job "just for the money", you are "no longer interested" in your job or you "feel stuck" and "don't know how to move on", you will definitely benefit from career advice services.
The career advice program will help you to clarify who you are (skills, experience and capabilities) and what you want to do in your life (your career vision). Based on this analysis you will set your career goals and start moving towards them. A Career Advice consultant will support you throughout the whole process.
Career Advice Services aim to guide you to a career that is enjoyable AND matches your interests and skills. Your Career Advice program is customized to your needs.
Below you will find the 4 stages of our Career Advice program and our most popular services: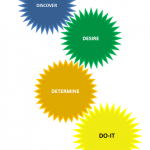 Discovery -> Who are you?

Desire -> Where do you want to go?

Determination -> What do you need to work on?

Do It – Sessions -> What can you do differently?
Build career strategy and plan

Revise CV and cover letter

Manage job portals

Deal with headhunters

Prepare and practice for interview

Refresh or build your social media brand (i.e. LinkedIn, Xing)

Prepare for contract negotiation

Increase networking and brand building.