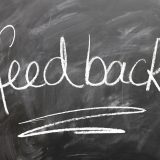 All clients listed below are available for a personal referral.
Just get in touch with me and I will arrange a call.
Mareike is a highly professional

Mareike is a highly professional coach who did exactly know how to challenge me, my ways of thinking and my intended approaches in order to get more out of myself. No matter if the discussed issues were about leadership or daily work, we have always identified a way to move forward. Highly recommended.
Marco Kreidl, Head Real Estate & Facility Services UK
London
Mareike is a talented coach
Mareike is a talented coach who probes for "real" client issues and then applies re-framing techniques to ensure that she and her client fully understand what is trying to be solved or created. She peels back what might seem like layers of complexity to get to the core of the matter. Then, collaboratively and co-creatively, she and her client think together in a refreshingly productive way! I thoroughly enjoyed Mareike's direct, no-nonsense approach that was appropriately seasoned with kindness and the right degree of playfulness. Thank you, Mareike!
an invaluable experience…

I am a wife and mom of two teenagers; and currently starting up a home-based business. Throughout the challenges of getting my business up and running; Mareike Walter-Paschkowski, has been a motivating support. She is an excellent listener and a wealth of information; who respects my judgement, helps me work through my challenges with efficiency, and create effective plans for achieving my goals. Being coached by Mareike, has been an invaluable experience, and I would recommend her to anyone who wants to achieve business and personal success.
Trina Vetsch
Mindful Living with Trina
Alberta, Canada
… pleasant interaction – approach and personal touch …

At the time I worked with Mareike, in Dubai, I experienced her as a very dedicated coach and leader in our outplacement coaching program. To my understanding employees in the program liked to work with Mareike because of her open and honest feedback and inspiration. She even had employees of my organization, who specifically choose her to help them in the process of acquiring new positions and development-coaching. Personally I feel privileged to have worked with her due to her very pleasant interaction-approach and personal touch.
Con de Ruig
UASC / Hapag-Lloyd
Dubai
would recommend …

My sessions with Mareike really allowed me to focus in on significant business and leadership challenges. Working with her allowed me to come up with a concrete action plan to address these challenges. I would recommend Mareike to my friends and colleagues!
Nick, Chief Commercial Officer, Middle East
company confidential
Dubai, UAE
greatly benefited …

Coaching has helped me to take a step back and to reflect on the most effective approach to challenging situations. The process encourages creative thinking, problem solving, and improved productivity. My professional development has greatly benefited from regular coaching sessions.
Robert McCaffrey, Senior Logistics Director
company confidential
Dubai, UAE