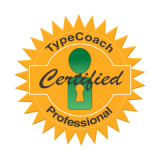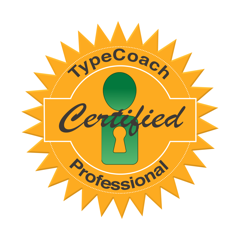 I deliver online programs as well as in-person training and coaching to achieve business and organizational goals through the application of personality type.
A suite of three online personality type tools is available:
1. The TypeCoach Verifier: an interactive, online video-based experience to discover and verify your "best fit" personality type and access extensive information about your type. It is typically offered as an alternative to traditional questionnaires (i.e. the MBTI) for determining Jungian type (INFJ, ESTJ, etc.).
2. A Set of Online Coaching Videos for each of the 16 types covering the Top 5 Ways to Maximize Your Career Potential Given Your Type (i.e. ENFP).
3. The Type-to-Type Tool – https://vimeo.com/231476408
an interactive online tool providing top ten advice for working with any individual given the unique combo of your type and their type. The team chart can be set up to auto populate with the names of the team members as they complete the Verifier allowing one colleague to click on the name of another colleague to access top ten tips for working with them.
All of the TypeCoach materials are practical, easy to use and powerful.
We offer decision makers complimentary access to the programs to determine if there is a fit.