THE BEST ONLINE COACH TRAINING ?
Strong arguments for training at the Goal Imagery® Institute:
100% Online and 100% live
ICF approved, ICF accredited
Course material in German and English
Traditional and holistic techniques
Preparation for the ICF Coach Knowledge Assessment
Coaching with real customers
Level 1: ACSTH - 23 course weeks
Level 2: ACTP - 23 + 19 course weeks
Mentoring and supervision
Marketing and business development
life long access to the Alumni portal with all materials
Bonus course for ICF members
Dates
starting Tuesday 3rd of October 2023*, 4pm CET – German
starting 4th of October 2023*, 3pm CET – Englisch
*minimum number of students: 6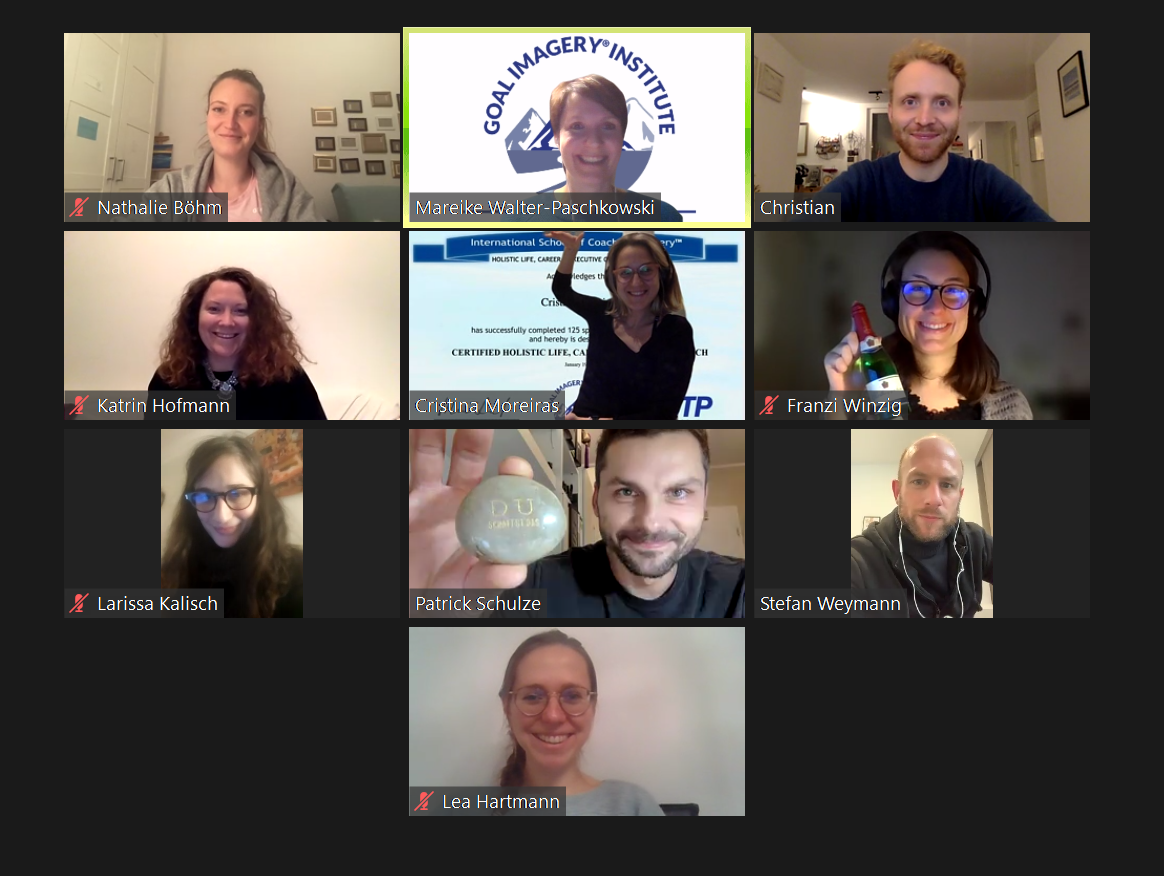 Goal Imagery® coach training offers a uniquely broad range of traditional and holistic coaching techniques. The programs are based on the Goal Imagery® method, which connects thinking, feeling, being and doing and provides unparalleled education and hands-on training.
The Goal Imagery® Institute was founded in 2008 by Marianna Lead, MCC, to create a truly comprehensive, holistic learning environment that harnesses the subconscious power of emotion and imagination to help individuals and organizations achieve their goals faster and easier..
All our workshops, seminars and training programs unite thinking, feeling, being and doing – and help you discover the path you should take – for your personal growth and professional success.
We recognize that people have different learning styles, and we strive to give individual attention to everyone who learns with us to ensure that their learning needs are met. We encourage our students to use their natural strengths, abilities, and creativity to make the learning process joyful, fun, fulfilling, and meaningful.
The "Holistic Life, Career and Executive Coach Training" includes traditional and holistic coaching techniques, practical exercises and has a comprehensive online learning platform. The goal is to prepare the students optimally for ICF certification and the work as a professional coach.
With a maximum of 10 students per class & 2.5 hours of instruction per week, the focus is on the practical application of ICF core competencies from the perspective of the Coaching Mastery (MCC).
The training is comprehensive & includes a variety of coaching niches and approaches, such as positive psychology/strength-based coaching, emotional intelligence (EQ), neuroscientific/brain-based coaching, adult education, use of metaphors, images & NLP.
Goal Imagery Institute Trainer and ICF Mentor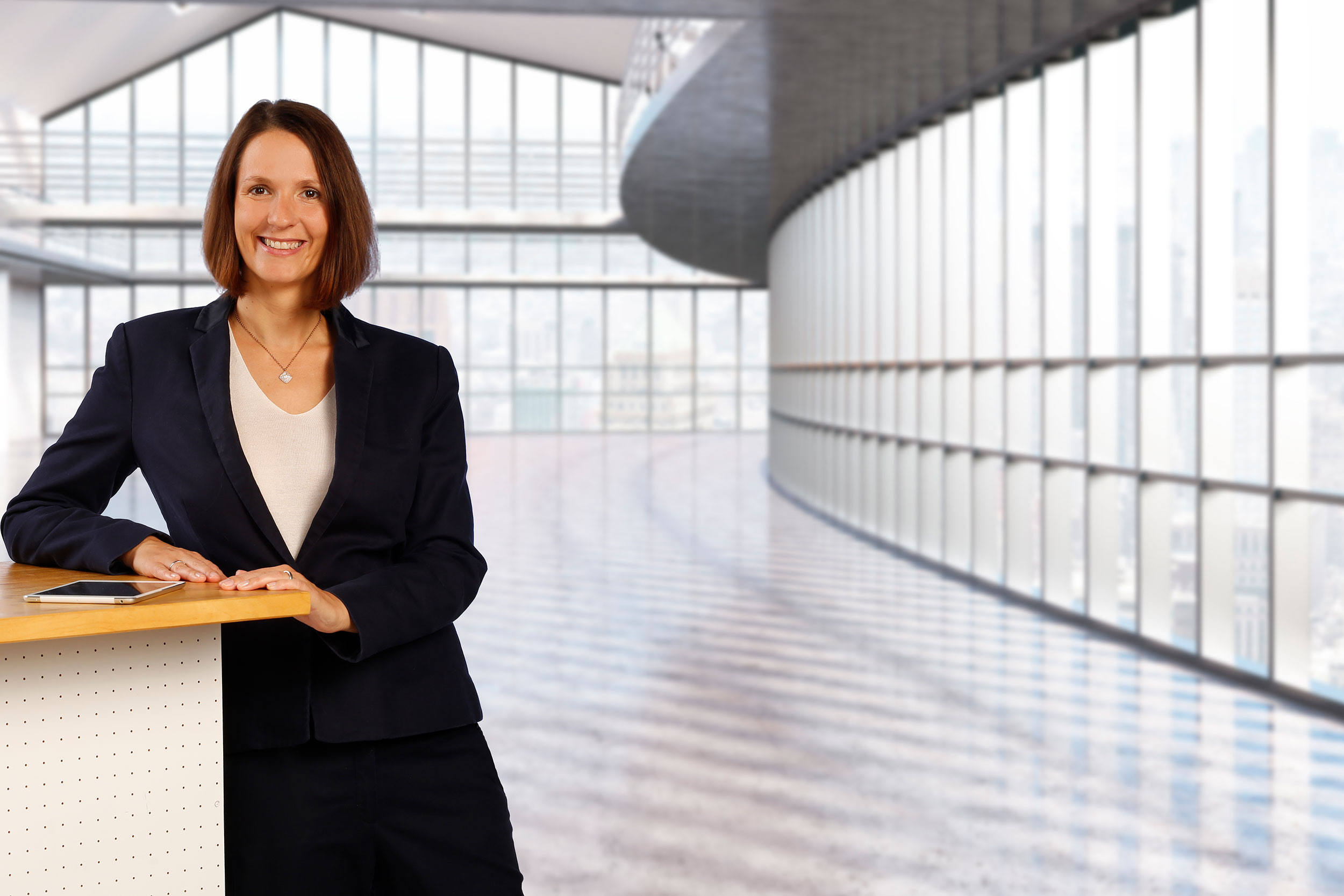 Mareike Walter-Paschkowski, PCC
My philosophy is...
"Life begins outside your comfort zone"
My coaching focuses on...
My passion...
Young managers and talents, virtual leadership of teams, women in management positions
As a coach, I work with...
Individuals and teams who…
want to face their professional challenges in a new way
want to develop a clear vision of the future
want to question and change the status quo
create and implement SMART goals
want to set an example
realize, that you have to start with yourself
You want to approach your goals professionally with a sparring partner.
Career development...
Diplom Kauffrau (FH) with more than 14 years of experience in Europe and the Middle East, in project and change management, consulting & coaching
Since 2020: Lead Trainer of the Goal Imagery Institute for the Online Coach Training in German
Since 2017: Independent executive, career and leadership coach at Walter-Executive Coaching & Consulting in Germany
Since 2018: Project management at Deutsche Post AG in Germany
2015-2017: Regional Manager & Executive Coach at Logistics Executive Group in Dubai, VAE
2011-2014: Projekt Manager at Deutsche Post AG in Germany
2003-2011: Projekt Manager at Wavin GmbH in Germany
Author of various articles on topics related to emotional intelligence and the role of personnel in the course of digitization.
Speaker, panelist & chairman at various industry events, focus on employee development & sustainability.
As a trainer, I work with...
Managers who want to use coaching skills in everyday management
Coaches aiming for ICF certification
People who want to establish themselves as professional coaches
Coaches who want to strengthen their coaching experience and quality through supervision and mentoring
My strengths as an instructor…
result from the feedback of my students:
Ada O.
Level 1 - ACSTH
Mareike is a very competent and experienced coach. She likes her job and does it great! The course with Mareike has brought me a lot, both personally and professionally
Anna-Lena B.
Level 1 - ACSTH
…I have learned an incredible amount in this coaching training. It wasn't about mindless memorization, but a deeper understanding and living out of the various core skills, techniques and tools….
There was plenty of room for every question, you had an open ear and provided helpful answers. You never tired of explaining things to us several times and clearing up every little ambiguity.
I found it very empowering and transparent how you gave us feedback on the demos…I am very satisfied and can say with conviction that I now feel ready to enter the market as a professional coach. I can only highly recommend this training.
Alex M.
Level 1 - ACSTH
It has been a personal and professional honor to work and learn with Mareike. I have found her to be an extremely qualified professional who maintains an optimal balance between professionalism and friendliness. Her many years of experience as a coach are reflected in a structured, comprehensive and goal-oriented approach. Working with Mareike and learning with and from her was a great enrichment for me. I can therefore recommend anyone interested in coaching, whether as a coachee or as a student, to approach Mareike and benefit from her authentic and professional way of working and thinking.
Luisa B.
Level 1 - ACSTH
Mareike is a professional, competent teacher who knows how to engage the student in a meaningful way. I was thrilled with how she managed to keep our interest constant. The lessons were varied and at the highest level. I learned a lot and recommend anyone who wants to approach this beautiful subject of coaching to have the same experience as I did.
Pritima C-B
Level 1 - ACSTH
Patrick S.
Level 2 - ACTP
Mareike is a highly professional and dedicated trainer and teacher. Her love of coaching was evident. Thank you for your support.
Stefan W.
Level 2 - ACTP
Mareike was my trainer on the way to becoming a certified ICF coach. Mareike is the best trainer I can imagine. She was always perfectly prepared, highly motivated and she is an absolute expert in the coaching industry.
Nathalie B.
Level 2 - ACTP
The "Holistic Life, Career & Executive Coaching Training" was characterized by a good interplay of theory and practice, which conveyed important values and goals according to ICF standards…Her feedback on coaching demos helped to identify where improvements could still be made and what was already going well. In all aspects of the coaching training Mareike was a valuable support and contact person for any questions. The coaching training with her is highly recommended for all future coaches who aspire to a professional coaching education that combines the ICF coaching mindset as well as business development aspects.
Coaching basics and ICF core competencies
30 SCLH (Specific Coach Learning Hours)
You will discover predecessors of coaching, the history of coaching, different ways of thinking in coaching and a wide variety of coaching niches. You will learn the difference between coaching, psychotherapy, counselling, mentoring and other related interventions.
You will also learn about the International Coach Federation (ICF) and its universally established core competencies in coaching, including understanding ethical guidelines and professional standards, concluding a coaching agreement, setting limits and expectations, creating an environment of trust, what to focus on as a coach, the ability to listen, to be present and in the moment, to ask powerful questions, to help shape homework and action steps, to acknowledge your client's efforts, to plan and set goals, to develop accountability, to manage progress and accountability, to create awareness and direct communication.
Coaching templates, techniques and niches
35 SCLH (Specific Coach Learning Hours)
You will practice using various coaching templates to set goals, determine coaching topics, create action steps and manage progress. You will learn how to coach on specific topics and challenges found in most popular life, career and other coaching niches – as well as tools and techniques applicable to specific areas of coaching.
You will learn how to apply and integrate the ICF core competencies in different areas of coaching. This includes stress management coaching, relationship coaching, time management, life work balance coaching, coaching in relation to job interviews and coaching our clients during a transition phase.
Holistic techniques are presented as well as the scientific evidence for coaching, the ROI of coaching and other tools and resources. During the course you will learn a lot about neuroscience and brain-based coaching, positive psychology and strength-based coaching, emotional intelligence coaching, appreciative exploration, NLP coaching, applications of system theories, theories of adult learning, change theories and many other concepts used in coaching.
Business building and authentic marketing are also integrated into the course.
30 SCLH (Specific Coach Learning Hours)
This module is designed to create a deep understanding of ICF core competencies from the perspective of mastery and their practical application in a coaching context. In coaching supervision, each core competence is practiced individually and integrated into a coaching session. You learn masterful coaching skills and become confident in your ability to offer a coaching session.
30 SCLH (Specific Coach Learning Hours)
In this module you will receive group and individual coaching by Mareike Walter-Paschkowski, Professional Certified Coach. You will receive MP3 recordings of your coaching with detailed feedback on each ICF core competence and overall performance, with concrete suggestions to make your coaching more effective and masterful. Individual mentoring is tailored specifically to your growth area. You will also receive step-by-step instructions and forms for the ICF application and certification process.


Registration and next steps
You can register by emailing the trainer, Mareike Walter-Paschowski, at mareike@goalimagery.com after you have had a consultation with Mareike or another official representative of the school.
After your $200 registration fee is processed, you will receive your welcome brochure and contract to sign.
You will then receive the dial-in data for the course and access to the online portal with the course preparation materials.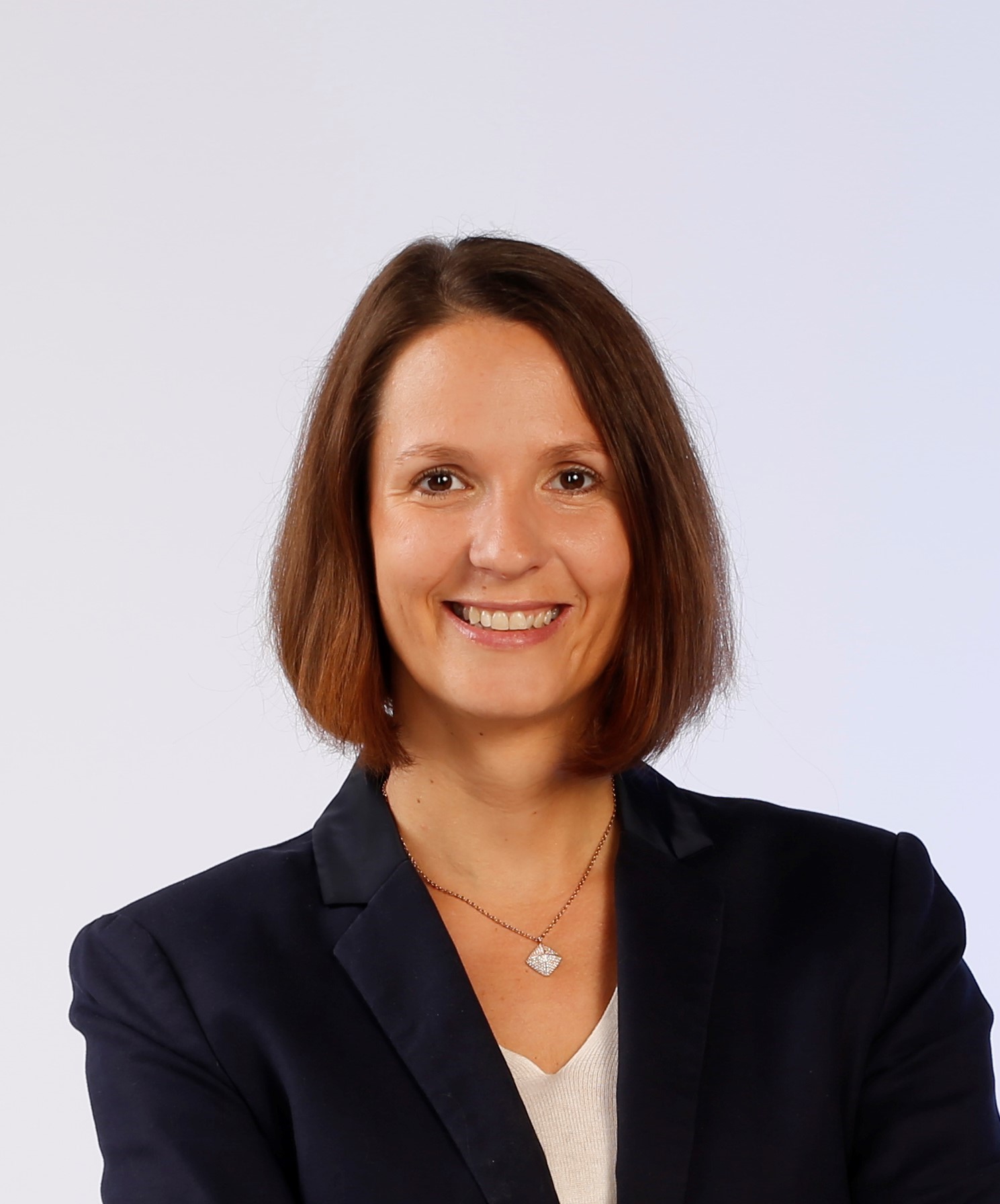 Adresse:
Kurpfalzstr. 162
67435 Neustadt an der Weinstraße, Deutschland
Live, 100% practical and 100% monitored ONLINE training
Participation in small classes for an optimal learning experience via the convenient internet and telephone connection
Integration of your new coaching skills with your current professional experience
Personal and professional growth by being coached throughout the course
Work with real coaching clients
You receive the templates and forms you need for a turnkey coaching business (bilingual in German and English)
You will receive the support and resources you need to set up and expand your coaching practice, including marketing templates
Professional instruction by the graduate and trainer of the Goal Imagery® Institute Mareike Walter-Paschkowski, PCC
Mentoring and supervision
Evidence of 10 mentor hours (7 group hours, 3 individual hours) is required by ICF as a prerequisite to applying for ICF certification.
Included in the "Holistic Life, Career and Executive Coach Training" (ACSTH Pathway) are 7 mentor group sessions.
3 Mentor one-on-one sessions may be booked additionally by students after completion of Course 1 (ACSTH). Or, alternatively, may be obtained through Course II (ACTP).
ICF members can expect a bonus, feel free to contact us!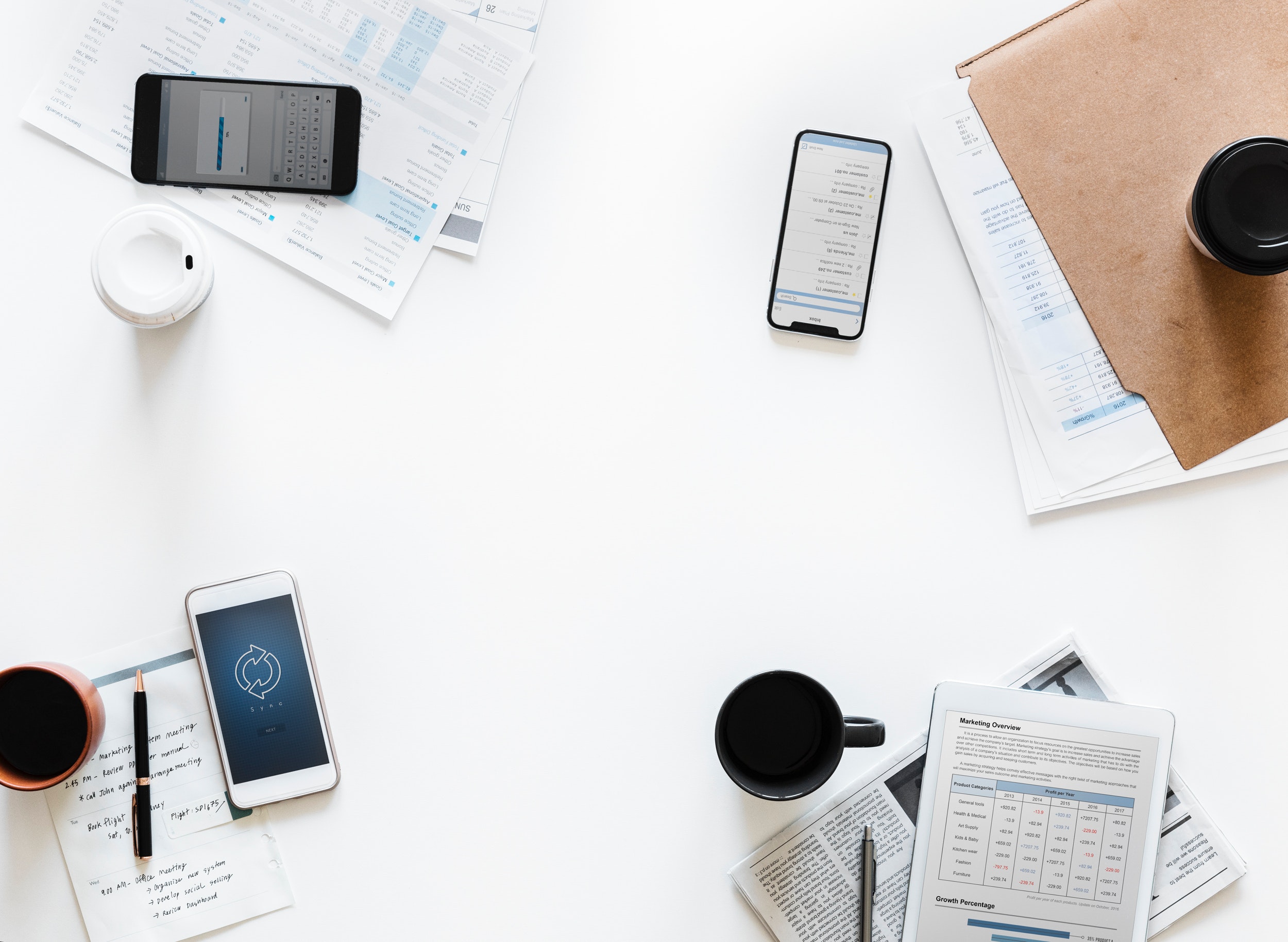 Testimonials from the Goal Imagery Institute
Here is a small selection of what students say about our coaching training
Jackalyn Kerbeck
certified holistic life, career and executive coach
In deciding how to become a certified Life Coach, I researched many schools to see what they had to offer and to better understand the experiences I would gain during the training courses. As I have previously completed my doctorate, I have very high expectations of education and lifelong learning. I was looking forward to every single class and the contact I had with students from all over the world while learning and then coaching […]
Mariska D.
For those who wish to acquire the ability to master coaching in an interactive, safe and supportive learning environment, the Goal Imagery® Institute, International School of Coaching Mastery ™ is the place to go.
Georgina Halabi
certified holistic life, career and executive coach with Georgina Halabi Coaching and Consultancy
The Goal Imagery Institute has a very thorough approach that trains coaches to strive for the coaching championship from day one.
Jill Rizzi
In my search for a coaching program I came across many schools that offered what I was looking for. I chose Goal Imagery, and I'm glad
Alicia Rodman
Life/Executive Coach, Motivation Spokesperson
I was finally ready to move forward with my coaching certification plan, a plan I had been putting off for almost 10 years. I checked a number of schools, but they did not seem to resonate with me because they seemed cold and unattractive. I came across the Goal Imagery Institute, and when I read the description of the school, there was a warm spirit that I didn't find anywhere else. I wanted to study, but I got so much more
Dr. Jacinta D. Watkins-Lamontagne
Senior Dentist with Community Health Northwest Florida
I learned so much during my coaching training at the Goal Imagery® Institute, International School of Coaching Mastery ™ I felt ready to coach my own clients once I had finished the program
Janelle Hawes
MBA, CICA, CFE, CAMS, experienced audit manager in the banking / financial services sector
I have always felt supported and encouraged during this training, and I intend to continue with the additional courses that [Goal Imagery] offers to continue. I URGENTLY RECOMMEND THIS COURSE to all who wish to train as a professional coach and work with clients after completing the program
Cindy Cunha
certified holistic life, career and leadership trainer at Stealing It Back
Goal Imagery has an excellent training programme for coaches […]. The ACSTH course has conveyed a wealth of knowledge in breadth and depth and [der] teaching style has inspired me and my classmates to become good coaches […].
Amy Lloyd
certified holistic life and trauma trainer with Ascension Life Coaching
I have learned to overcome my own "mental chatter" and fear and to present myself to the client authentically. The homework consists of reading and listening to MP3 files; the lessons consist of lectures, conversations and lots of coaching practice…whatever your learning style, this program will guide you to become the best coach you can be
Alexis Goggans
Just Decarbonization & Sustainable Dv. Consultant, accredited transformation coach
The relaxed classroom environment, robust reading material and emphasis on experiential learning allowed me to leave each class with new skills, resources or knowledge…I would recommend Goal Imagery Institute to anyone considering a career as a coach.
Melanie Zakariasen
Administrator for SharePoint systems at Medtronic
[…] I don't believe that any other training would have fulfilled my coaching wishes as well as this one. …] I recommend this training to anyone who is interested in any kind of coaching. I am so grateful to have chosen this institute"